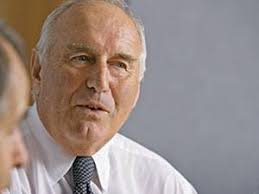 Jon Pither MA (Cantab)
aged 85
On leaving Cambridge University in 1957 with an economics degree, Jon joined the Reed Paper Group as a management trainee. In 1962 Jon moved to Industrial Administration Limited, a management consultancy as a consultant, before moving to Fulcra Finance Limited which was engaged in Venture Capital in 1966. In 1970 Jon became the managing director of Amari Group plc. The company was initially acquired by Selection Trust plc where Jon remained until the business was acquired by Glynwed plc in 1998. Since then he has held numerous non-executive directorships, some as Chairman, in AIM quoted or Listed companies, examples of which include Northern Bear plc, City Technology Holdings Plc, Premier Direct Group Plc, Primary Industries Plc, Aortec International Plc, MyHome International Plc and also SOC Group plc in all of which Jon was Chairman, and Souter Plc, Active Capital Trust Plc and St Helens Capital Plc where he was a non-executive member of the Board. Jon is a past council member of the CBI and a past president of the Aluminium Federation. Jon has interests in private venture capital and today is the Deputy Chairman of an AIM quoted company, The Alumasc Group Plc.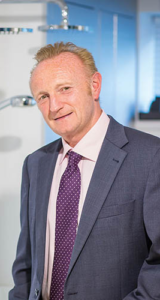 On completing his Degree in Managerial and Administrative Studies at Aston University, Adam began his career in sales, marketing and general management. In 1984 he joined Procter & Gamble on their graduate development program and became a Divisional Sales Manager for the UK. After leaving P & G in 1993, Adam worked at NHA International in various consulting roles, before joining ITV group in 1997 where he was Chief Operating Officer, United Broadcasting & Entertainment until 2000 when he became CEO of Liverpoolfc.tv until 2002. From 2002-2008 Adam operated his own consultancy firm establishing a blue chip client base including Heinz, United Biscuits, Allied Domecq. The majority of his roles, and particularly consulting roles, have been in support services advising and implementing strategies, systems, training and marketing plans. Adam has particular experience in the retail sector including loyalty cards and data mining, including designing and delivering the business strategy for a support services software company where the customer base expanded to include Sainsbury, Waitrose and Marks & Spencer.
In 2008 Adam became the commercial director at National Accident Helpline Plc growing the business significantly before the company was quoted on AIM in 2014. That year Adam joined Aqualisa Products Ltd as a Director where his role was Chief Commercial Officer. He resigned in September 2019. Adam now has a consulting role at Simply Conveyancing. Several of the businesses where Adam has been involved have been prepared for, and then been sold. This includes Marketmax Inc to SAS Software Ltd, 5One Marketing Ltd to Galeries Lafayette Services (LaSer) and National Accident Helpline floated on AIM.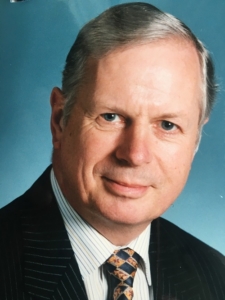 Gordon's career in stockbroking started in 1961 with Dukes & Gilbert, a Birmingham firm where in 1966 he became a member of the Birmingham Stock Exchange. In 1968 Gordon moved on to Fyshe, Horton, Finney & Co, and then in 1972 joined Margetts & Addenbrooke (also in Birmingham) where he became a partner in 1974. Whilst there, Gordon became significantly involved in bringing companies onto the Unlisted Securities Market (USM). His role at Margetts included corporate broking and corporate advisory work, including takeovers. In 1990 through to 2007 Gordon was a Divisional director of Capel Cure Myers who had acquired Margetts & Addenbrooke. In 2007 Gordon joined Williams de Broe and remained there until retiring from full time employment in 2013. In May 2008 Gordon was elected President of the Birmingham and West Midlands Branch of the Securities and Investment Institute, a position he held for four years, and has held directorships of AIM VCT plc (Chairman), Margetts Financial Services Ltd and Investments West Midlands plc. Gordon retains an active interest in helping to promote small companies.